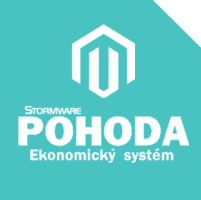 Magento Connection to ERP POHODA
Linking Magento with major Czech economic system POHODA.
Characteristics
Enable donload orders form Magento ES Pohoda
Upload store from Pohoda to Magento
Price does not include individual configuration for data transfer
€ 300
Application for transferring data between the ERP POHODA and Magento 1.5 to 1.8 for Windows and UNIX.
Price does not include service requirements for individual settings of the bridge for your data, which is usually necessary. We also perform the installation on the servers of third parties at those prices. Prices do not include VAT.
Kontaktujte svůj magento team
ještě dnes
Sdělte nám Vaše požadavky, nebo představy a my Vám do 24 hodin vypracujeme závaznou cenovou nabídku.